Innate Family Chiropractic Reviews
What Our Patients Say
At Innate Family Chiropractic we love when patients share with us their feedback and comments. Please read our patient testimonials below to see what other people have achieved through their tailored treatment plans with us.
Share your stories too! Click here to send us your feedback so that we can help to spread the word about the benefits of natural care.
For more information, or to schedule an appointment contact us today.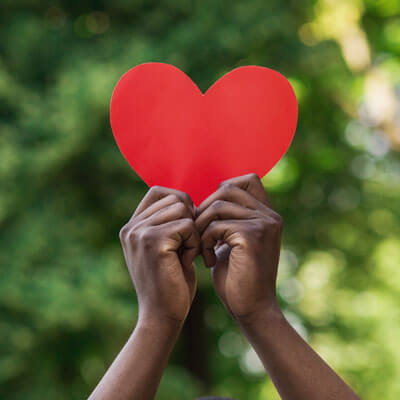 ---
I am Impressed
I recently moved into the area from Fort Collins, CO, and I asked my chiropractor out there if I could possibly be referred to one out here. They looked around, recommended Innate, and Dr. Rachel has been phenomenal on my back and neck; very nice. I have been seeing chiropractic doctors for over a decade, and am impressed with the care that I have received so far…two thumbs up!
- Michael M.
A Super Friendly Office
I really appreciated the time that Dr. Rachel took to explain to me how Chiropractic Care can help me and I liked that we came up with goals together so that I know exactly what I am working toward and can track my progress. This is a super friendly office with very supportive staff.
- Sophie R.
I Never Knew How Much I Needed a Chiropractor!
Anytime I'm seen at Innate, I was greeted with smiling faces! As soon as you walk through the door you feel a sense of relaxation. I never knew how much I needed a chiropractor! Since being seen not only has my back improved but so has my sleeping, migraines, and moods. I would highly recommend Innate to any and everyone!
- Kelly S.
I Felt Very Comfortable
I felt very comfortable at Innate Family Chiropractic from day one! Not knowing a lot about chiropractic work going in, I left feeling like I knew what to expect from my future visits. They make you feel like you belong here – and that's such a nice feeling!
- Jessica H.
Absolutely Wonderful First Experience
I love that Dr. Rachel remembered my babies name and wants to learn about me on a personal level too. It helps me feel more welcome! Also, I expressed to her I was nervous about getting adjusted and she was very understanding and helped distract me so I wasn't so tense. Absolutely wonderful first experiences.
- Aubrey G.
I Am More Than Impressed
I was completely blown away by the friendliness of the staff. I was absolutely ecstatic about my pain relief on the first visit alone. I am very excited to continue healing and I have complete trust in this office. I have had bad experiences in chiropractic care before and I am more than impressed with the care I received at this office.
- Mary M.
Fantastic Chiropractor and Office
Everything I would want in a chiropractor! Dr. Rachel was kind, sincere, gentle and observant. She was also a wonderful listener, upon meeting her I immediately felt safe and cared for. Her energy and zeal for chiropractic healing made me more excited to start working with her! The entire office has a fantastic, caring vibe–I would highly recommend.
- Sarah L.
Chest Pain
I generally feel as if I'm fighting fatigue, however, severe chest pain and labored breathing are the real reasons I sought chiropractic care. I had been to the emergency room and was given nebulizer treatment, prednisone and albuterol with a diagnosis of acute asthma or reactive airway disease. One week later after no relief, I was diagnosed with angina and given nitroglycerin, only to be diagnosed two days later with anxiety attacks and prescribed ativan.
I refused to take the medications since they obviously didn't know what was going on. After only two adjustments, I was completely relieved of the chest pain and shortness of breath as well as having a significant reduction in incidences of incontinence. Other benefits have been a decreased incidence of headaches. I feel much more at ease.
- Marjorie P.
Sciatic Pain
I originally came to Innate Family Chiropractic because a car accident left me with lower back pain, numbness and tingling in my hands, left sciatic pain down to my foot and neck discomfort. Other health problems that I have are asthma, allergies and ulcerative colitis. Before coming, I had tried physical therapy along with ibuprofen. They worked as long as I kept them up. What I received from chiropractic care is a decrease in back pain, the numbness is gone and my neck is feeling better as well. In general, my immune system is stronger now; I have less illness and more energy
The kind of care I chose is Relief, Corrective and Wellness. Originally, I came for relief of pain and discomfort but I've kept coming because I've experienced Wellness. In the past, my understanding of chiropractic care was to get adjusted as needed for symptoms such as back pain, neck pain and headaches. I never knew that chiropractic could help with asthma, allergies and ulcerative colitis. My health has improved tremendously, my asthma is much better, I have not been hospitalized in over a year and my colitis is under control. I truly believe that "an optimal spine equals optimal health." I share this belief with people I meet every day. What I like most about Innate Family Chiropractic is the friendly and open atmosphere, flexibility with appointments and the ongoing education that I receive at every visit.
- Mary G.
Surge of Energy
I have been a patient for 6 months. I had seen other chiropractors for hip and low back pain, but they failed to give me the results I was looking for. In fact, one of my former chiropractors prescribed a heel lift for me to put in my shoe, only to make my original problems even worse! In the 6 months I have been a patient, I've definitely seen improvement and I rarely have any pain. The only concern I had regarding chiropractic care prior to coming was that it wouldn't help because of the experiences I've had in the past with other chiropractors. But after being at Innate Family Chiropractic, I have learned that not only does it help with pain, but pretty much every other problem I have as well.
Every time I get adjusted I get a surge of energy- I just love it! I know that I have a much stronger immune system now than before I was under chiropractic care because my body is functioning properly. I know that coming to Innate Family Chiropractic is one of the best things I can do for my body. I have learned so much by coming here. I have always been health-conscious, but I truly believe that if I were not under care I would continue to get worse and worse until I wouldn't even be able to get out of bed! Now that I know about the importance of taking care of my spine and nervous system I have chosen wellness care because I want to continue to improve and stay as healthy as possible. I have made so much progress in the last 6 months and I definitely don't want to see things regress. I absolutely love going here. It truly is the highlight of my week! Everyone at the office is so friendly and caring and they are so passionate about what they do. I plan on coming for the rest of my life!
- Toni S.
Loves Her Adjustments
My 2 year old daughter, Vanessa, had recurrent infections and was on one antibiotic after another for a year. Since seeing Dr. Eckert, she hasn't needed any! She loves to get adjusted.
- Stephanie R.
Sinus Infections
I have been under your care for approximately 5 years now. The effects your care has had on me are simply amazing! It all starts from the moment I walk into your office; a very friendly staff greets me. Rachel and Danielle are always willing to go the extra mile. And your new partner, Dr. Chris is as professional and knowledgeable as you. All three of you are constantly educating me in terms of health, diet and medicine. A dramatic difference years ago was a personal problem brought on by an overuse of amoxicillin, which was due to the numerous sinus infections I use to have.
The adjustments provide so much more than the average belief from people outside of chiropractic help. I often times notice immediate results from an adjustment; especially if I am stuffed up with a cold or sinus infection. Speaking of sinus infections, before coming under your help I use to suffer from 15 or so bad sinus infections a year (no kidding!) Now, I might have one or two and that is without taking medicine and only when I over extend my sugar intake. Something you educated me on. Last, but not least, one of the most important health issues for me is my wrists. As a professional magician, my career is determined by my mobility of hands and wrists. At Innate Family Chiropractic I have gained strength back in my wrists and most importantly they do not hurt as much or as often as they use to. I highly recommend anyone who isn't currently happy with any health issues that they may be challenged with that they too start care under your guidance and witness the positive results.
- Philip S.
I Was a Skeptic
I had severe carpal tunnel syndrome in both wrists, high blood pressure, a stomach acid problem, pain down the back of my leg and very tight muscle pain in my mid-back, which was so bad I couldn't sleep. My medical doctor had me on three different prescription medications: an anti-inflammatory, blood pressure medication and an acid-blocker for my stomach and he wanted me to get surgery on both of my wrists. I was a skeptic, but after seeing Dr. Eckert, I am off all my medications and I didn't need to get the surgery!
- John S.
---
Innate Family Chiropractic Reviews | (207) 775-7468